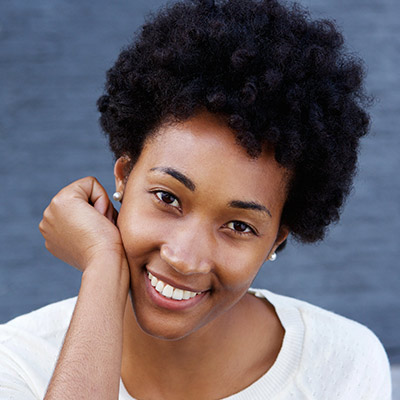 If you'd like to share some kind words and smiles, please ask our front desk staff for a comment card at your next appointment. We'd love to hear about your experience!
Larry H. 11/22/17:
743 days ago I started an adventure with Dr. Cottingham and her Fluffy Band of Sweet and Caring Swashbucklers! They were in for a huge challenge with me but I was promised that they would be with me all the way! The predetermined trek was to be long and treacherous but there "IS" comfort in their calm and caring approach. They rose to the occasion and TODAY I am rewarded with a bright new smile! Thank you ALL so much for I will never be the same!
Sandy L. 11/15/17:
Dr. Cottingham and her staff are the most friendly while also the most professional of all the medical offices with which I have been associated. I felt secure in the care and advice I received while actually enjoying the happy atmosphere they created - YES, in a dental office!
Following my final check, I felt sad that I would not return because I had made a kind of friendship with each person in the office. My teeth no longer embarass me. At age 77 I am so happy to have this result while in the process gaining new friends. Thank you.
Dawn H. 7/19/16:
I simply cannot say enough good things about Dr. Karen Cottingham! She is the BEST!!! When I took my son, Brady, there for the initial consultation, I had actually already made a deposit and had an appointment to have his braces put on at another orthodontist. After meeting with Dr. Cottingham, and being exposed to her wonderful staff, I decided to change our entire plan of action, and I switched to Cottingham Orthodontics! I am SO glad I did!!! She did an AMAZING job with Brady's teeth! When his braces came off, they are truly "text-book perfect," as she described them.
Her staff is super friendly and always accommodating when it comes to appointments, etc. Our entire experience was fabulous and I highly recommend Cottingham Orthodontics to anyone who wants a friendly, professional, all-around GREAT experience.
Thank you, Dr. Cottingham and the FABULOUS staff, for always going the extra mile and making this time in Brady's life a very rewarding one! We love you all and appreciate you very, VERY much!!!
Samantha L. 5/20/16:
OMG! Dr. Cottingham is a miracle worker! I started at another orthodontist to begin my treatment, and he retired half way through. When I got to Dr. Cottingham, she said she could correct and fix the things the other orthodontist wouldn't! I was so upset to have to switch orthodontists, but it was a blessing in disguise. I could not be more happy! My teeth look absolutely amazing! I had gaps in my teeth, my bite was off center, my bottom teeth were too close together and it's now all corrected! Thank you, Thank you Dr. Cottingham and team! Nicest, sweetest, best team EVER!
Stephanie Z. 4/30/16:
Getting braces as an adult was not something I was looking forward to but my experience at Cottingham Orthodontics has been great. My appointments are always running on time. Both offices are very clean. The assistants are knowledgeable and friendly. Dr. Cottingham is amazing at her job and has a great personality as well! Also I was impressed how they got me in that day when I had a question.
Sherri M. 1/24/16:
My child has been a patient of Cottingham Orthodontics for 2 years. My family is impressed by the professionalism of doctor and staff. We are always greeted with warmness. We always receive thorough information and feel involved in our child's treatment. If we call in with questions or issues, doctor and staff promptly call back and offer helpful guidance.
My child specifically mentioned the length of appointments. Some of her classmates - who went to other orthodontists - complained that their appointments lasted 45-60 minutes, mostly just sitting and waiting. However, my child's usual appointment with Dr. Cottingham's office was 30 minutes. We appreciate the staff valuing our time and keeping the wait time to a minimum.
A bonus is the Avon office location (really close to Avon schools) plus early morning appointments (opens at 7 AM two days a week). My child's braces were taken off in November. Thanks to Dr. Cottingham and staff, she has a beautiful smile and confidence, and we could not be happier.
Christy H. 11/18/15:
Dr. Cottingham and her staff have been wonderful to my son for the past 2.5 years since he got his braces on, and were great today when it was time to get them off. Anything we needed they did their best to accommodate us. I always recommend Cottingham Orthodontics.
Tyler P. 11/23/15:
Thank you so much for doing such a good job on my teeth. They look and feel amazing! Your staff was wonderful and made my experience comfortable and easy. I would definitely recommend Cottingham Orthodontics!
Crystal D. 12/2/15:
If you are looking for a caring orthodontist with short wait time then you should go and see Dr. Cottingham! You will find that her staff is friendly and helpful. I know we will be going back with my other son because we had such a great experience!
Julianna Y. 12/9/15:
Dr. Karen Cottingham and her staff were exceptionally amazing when I had my braces. Dr. Cottingham told me that I'll have my braces for a little bit over a year and a half and she was spot on. She did an amazing job straightening my teeth. One of my front top teeth was completely turned and she did an amazing job putting it in the correct position. If you do exactly as she asks, you will be on track with getting your braces off! Her staff did an amazing job as well. Everyone was always welcoming when you arrive and they make sure they get you in and out. As an adult having braces, it was great to see them work with you and ensure your teeth come out great! I highly recommend going to Cottingham Orthodontics if you are in the market for braces.
Jennifer R: 12/22/15:
We love Dr. Cottingham! We have had the best experience with our daughter's braces. The office staff is wonderful and friendly. We can't say enough. Thank you so much!
Brianna L. 1/17/16:
I just got my braces off a few days ago and I couldn't be more pleased with the staff. I couldn't be more happy with how straight and pretty my teeth are. They are amazing, caring and polite people. I loved them and if you are looking for a place to get braces, they are where you need to go!
Leslie P. 2/2/16:
Wonderful results for my son! Professional, fun, caring staff. Will be back with my youngest soon. Thanks so much for taking such great care of us!
Lea K. 1/26/16:
Dr. Cottingham works miracles. From the day I got my braces on until I got them off, the staff in her office worked professionally and diligently to give me the best smile they could. I am so happy with how my teeth turned out. Dr. Cottingham is so personable and easy to talk to! She makes you feel like every client is as important as the last. I remember when I got my braces off, she gave me the biggest hug and was so geniunely happy for me...you can really tell how much she enjoys her work and seeing her clients.
Wendy R. 3/16/16:
I highly recommend Dr. Cottingham and her staff. Two of our children have received orthodontic care from her at the Avon office. Our son's case was a more complicated one, involving a dentist and oral surgeon and Dr. Cottingham orchestrated cooperation between them so our son will end up with the best result. The office staff is always friendly and helpful. We could not be more happy with the results. I would highly recommend her to anyone needing orthodontic care!